With Instruct Analytics you can monitor usage analytics of your CareAR Instruct Experiences. This will offer insight into what experiences are being accessed by your users the most as well as the average time spent viewing an experience for any given time.
From the admin portal simply go to Analytics -> Instruct. You will be able to view several reports regarding the Instruct usage within your tenant.
The Instruct Analytics page allows you to choose the date range for viewing the analytics information. This includes preset filters for 7 days, 30 days, and 12 months in addition to custom date range. Based on the selected date range the dashboard will provide reports on the following information:
Total sessions
Top 5 / Top 10 experiences
Number of views per experience
Average time per experience

Minimum time
Maximum time

User type (Guests, Users)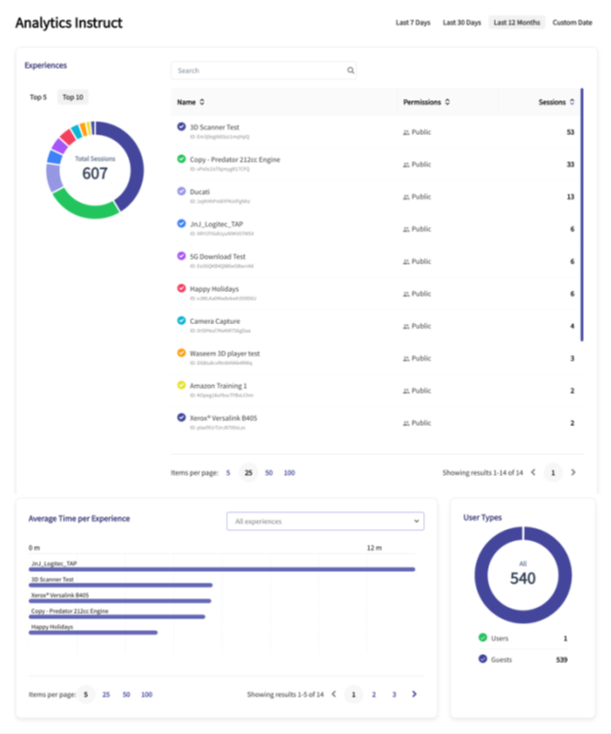 Important Note: To view data in the dashboard it requires a supported client app. The supported apps include:
Instruct Web App 23.03 or newer
Instruct mobile app 23.03 or newer
If older client apps are used the session may not appear or not contain complete information when viewed in the analytics page.