CareAR Instruct is an interactive support mobile application that engages its users with visually immersive instructions and step-by-step guidance for workflows related to a product. CareAR Instruct facilitates knowledge transfer to minimize self-solve errors during troubleshooting.
On compatible iOS and Android mobile phones and tablets, CareAR Instruct allows you to scan QR codes or use links to access experiences where you can work with typically interactive 3D (i3D) and augmented reality (AR) content with step-by-step instructions. Such context-based experiences have overlaid graphics and text-based guidance on live video that is captured by computer vision. Graphical indicators known as hotspots that float over particular parts of the product in the live video provide textual guidance or video detailing — all of which can deliver confidence in the instructions being provided.
CareAR Instruct also extends intelligent search function that enables you to quickly find and reveal information associated with the product or troubleshooting.
System Requirements
CareAR instruct is available for mobile phones and tablets that run in iOS or Android. The system requirements for CareAR Instruct are:
Operating system

iOS - 12.0 or higher
Android - 10.0 or higher

Download and Installation
To download and install CareAR Instruct on your mobile device:
Go to app store on your Android or iOS device.
Download and install the CareAR Instruct app.
Click the CareAR Instruct icon on your device to open the app.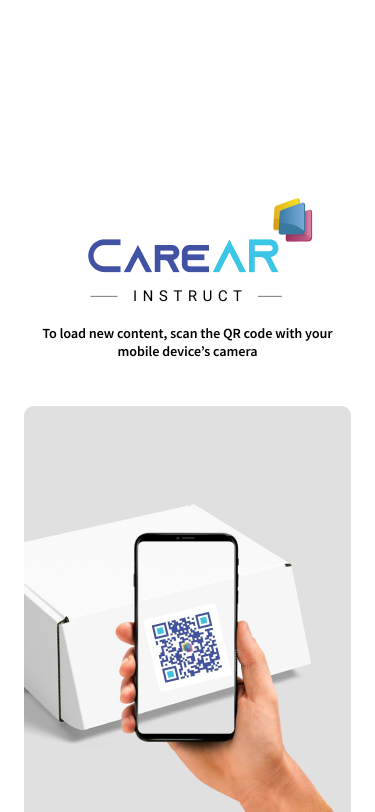 To open an experience in the CareAR Instruct app, scan its QR code using your phone's camera app.
Opening a CareAR Instruct Experience
After you scan a QR code and CareAR Instruct loads the experience, the landing page or the launch page of the experience opens.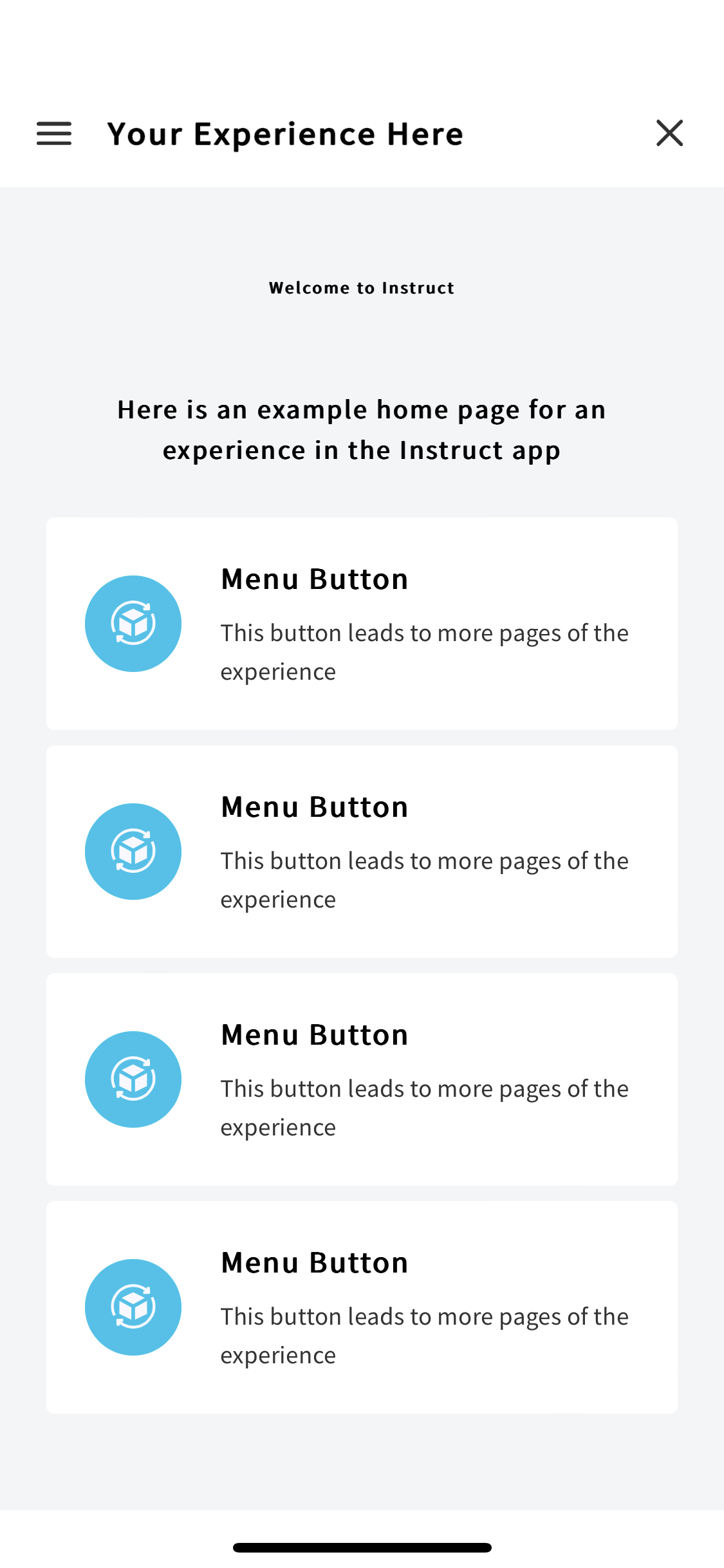 Note: You can select the experience from the list of already-scanned product/experiences.
Tip: To delete an experience from the CareAR Instruct app, click the three dots menu and select Delete.
The hamburger menu (

) on the top-left corner of the app has a list of options that enable you to navigate through the CareAR Instruct app.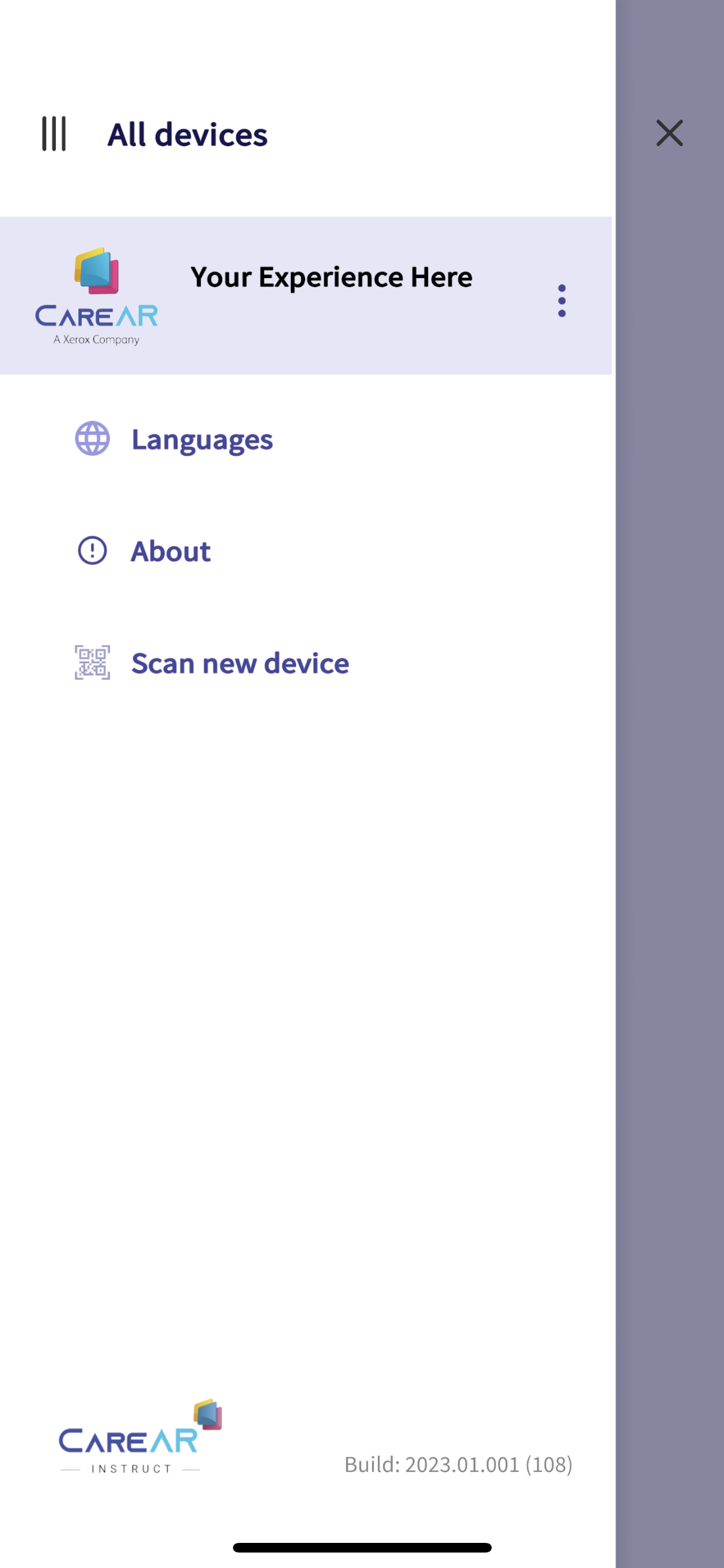 All Devices: Displays a list of already-scanned experiences highlighting the currently loaded experience.
Languages: Allows you to change the language of the experience.

About: Displays information such as version, FAQs, terms and policies for the app.
Scan new device: Allows you to scan another QR code.