Experiences in the CareAR Instruct app can contain various types of content that present instructions and information in an interactive and visually engaging manner.
Interactive 3D (i3D)
CareAR Instruct experiences may contain Interactive 3D (i3D) content to help you understand the product, troubleshoot, and perform tasks on the product. i3D content consists of three-dimensional (3D) view of the product along with interactive instructions.
You can access i3D content by clicking the Take a Product Tour button on the launch page.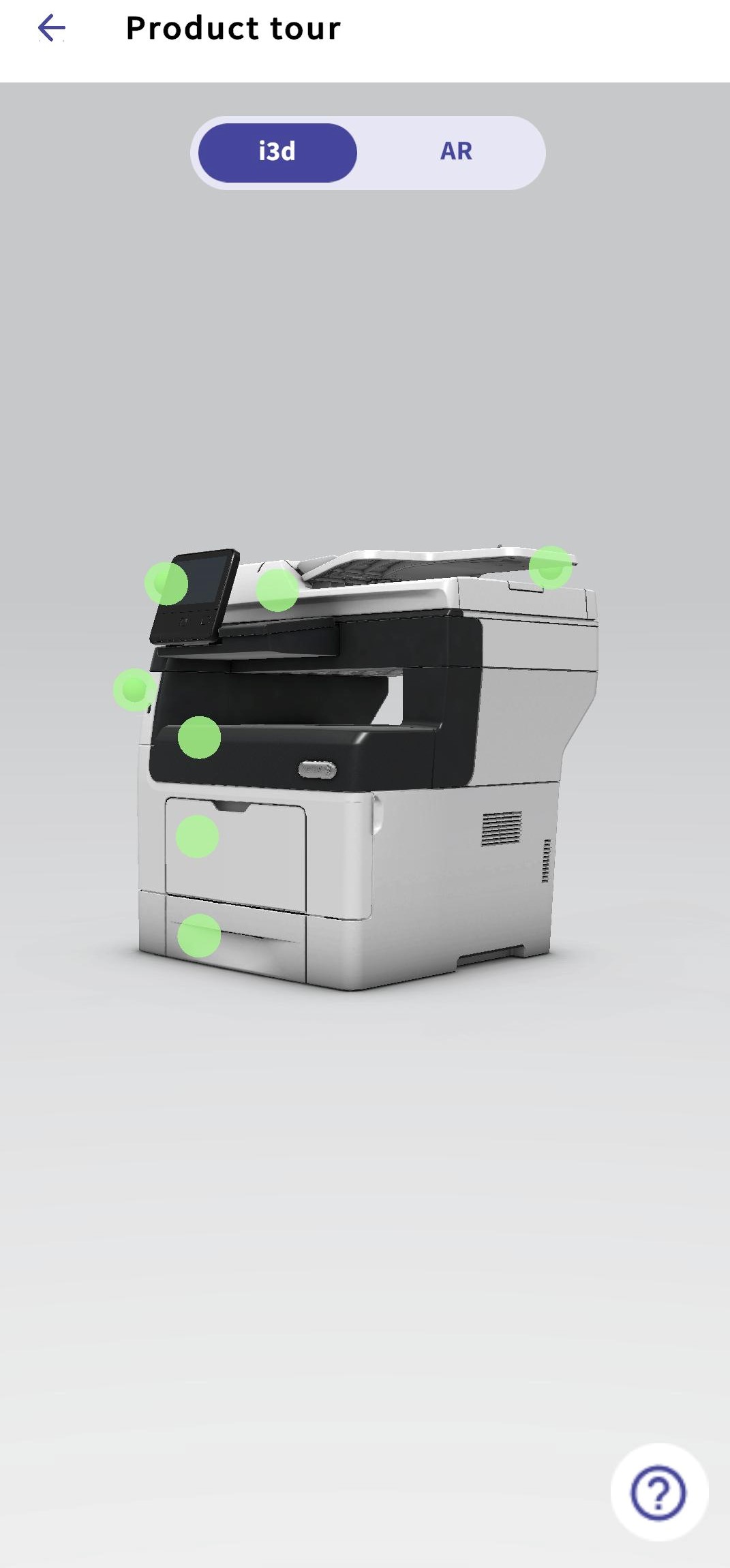 Note: You can rotate, move, zoom in or out of the 3D object. Click the Help icon (

) located at the bottom-right corner to know the instructions.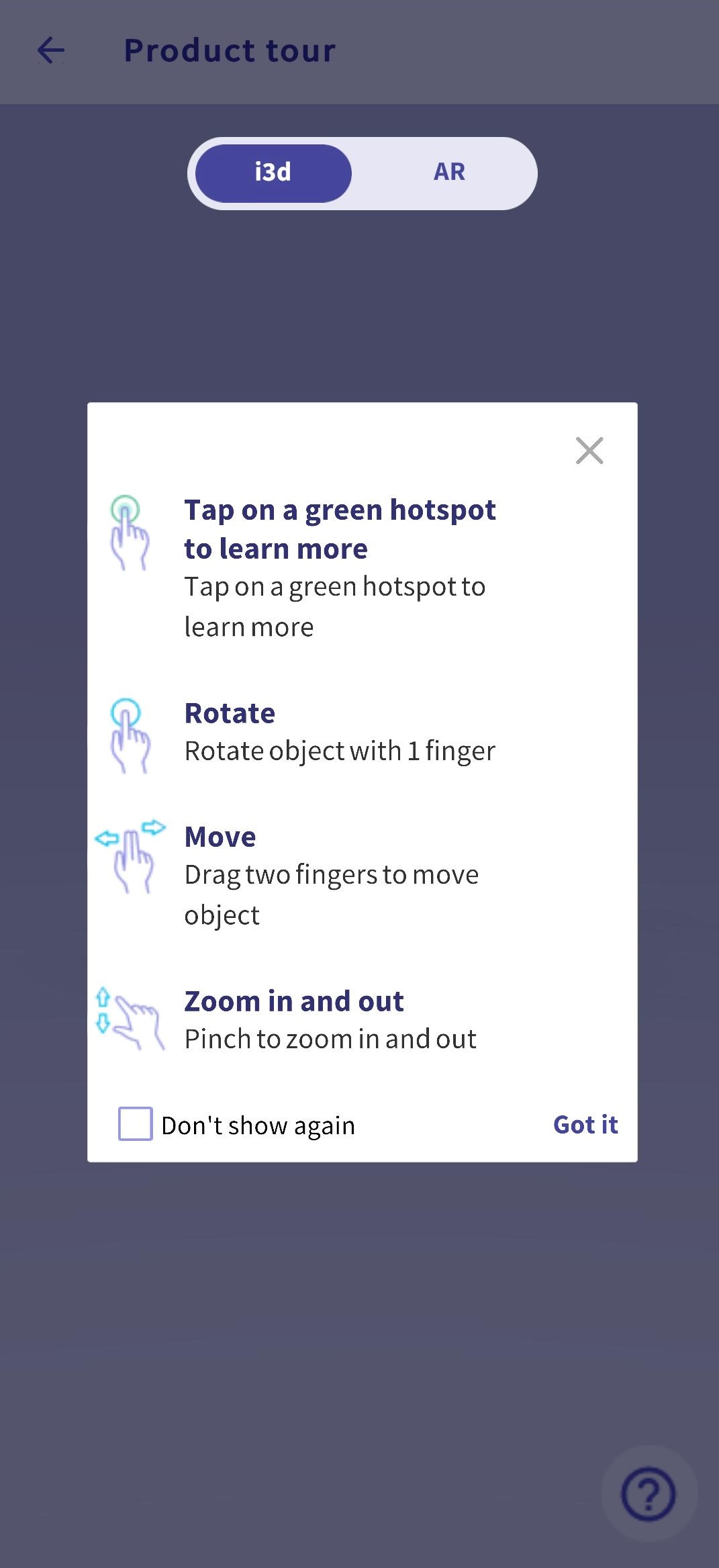 The green circles on the 3D object are hotspots, which are displayed by default and are the interaction points placed on specific areas or parts of the product. Clicking a hotspot displays the information about that particular part.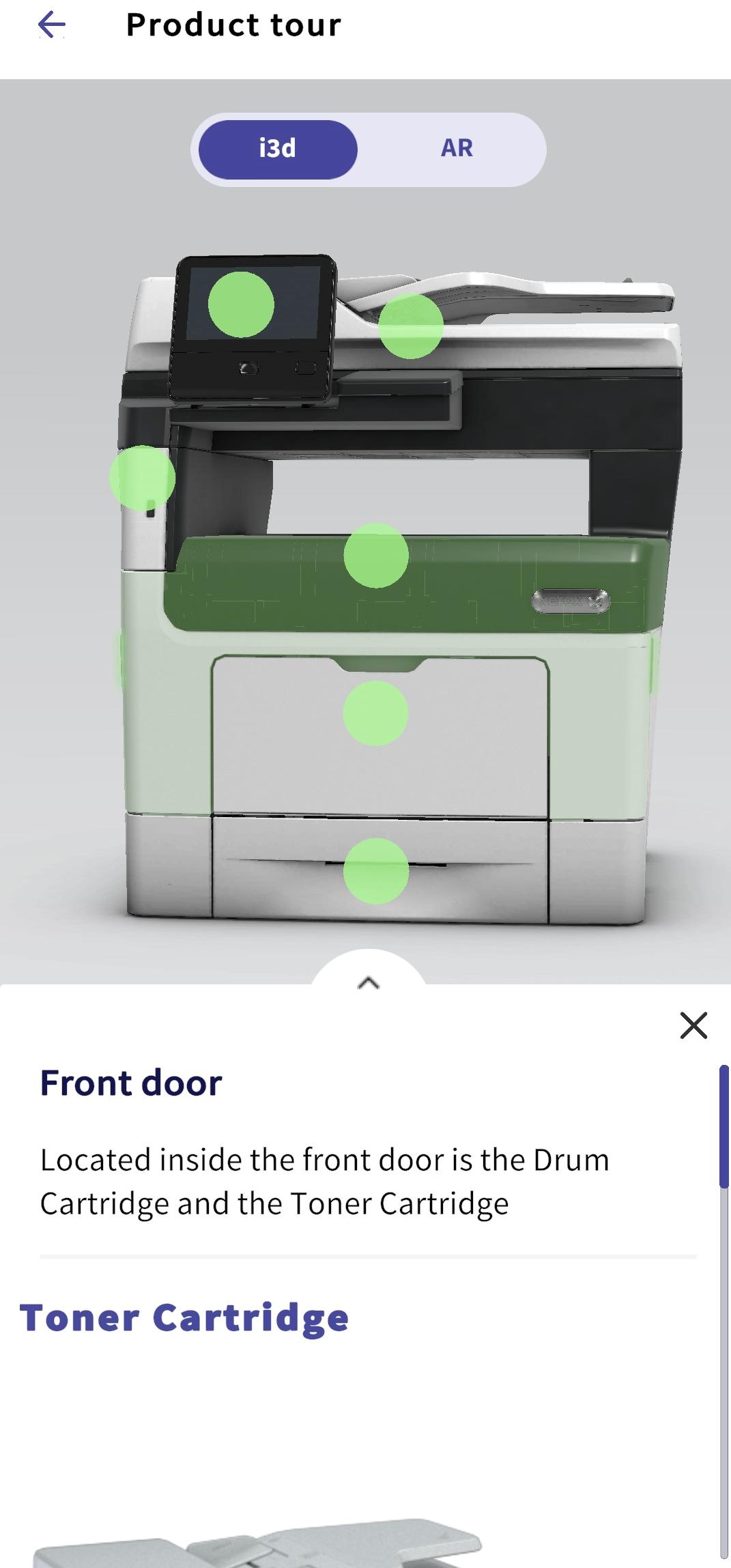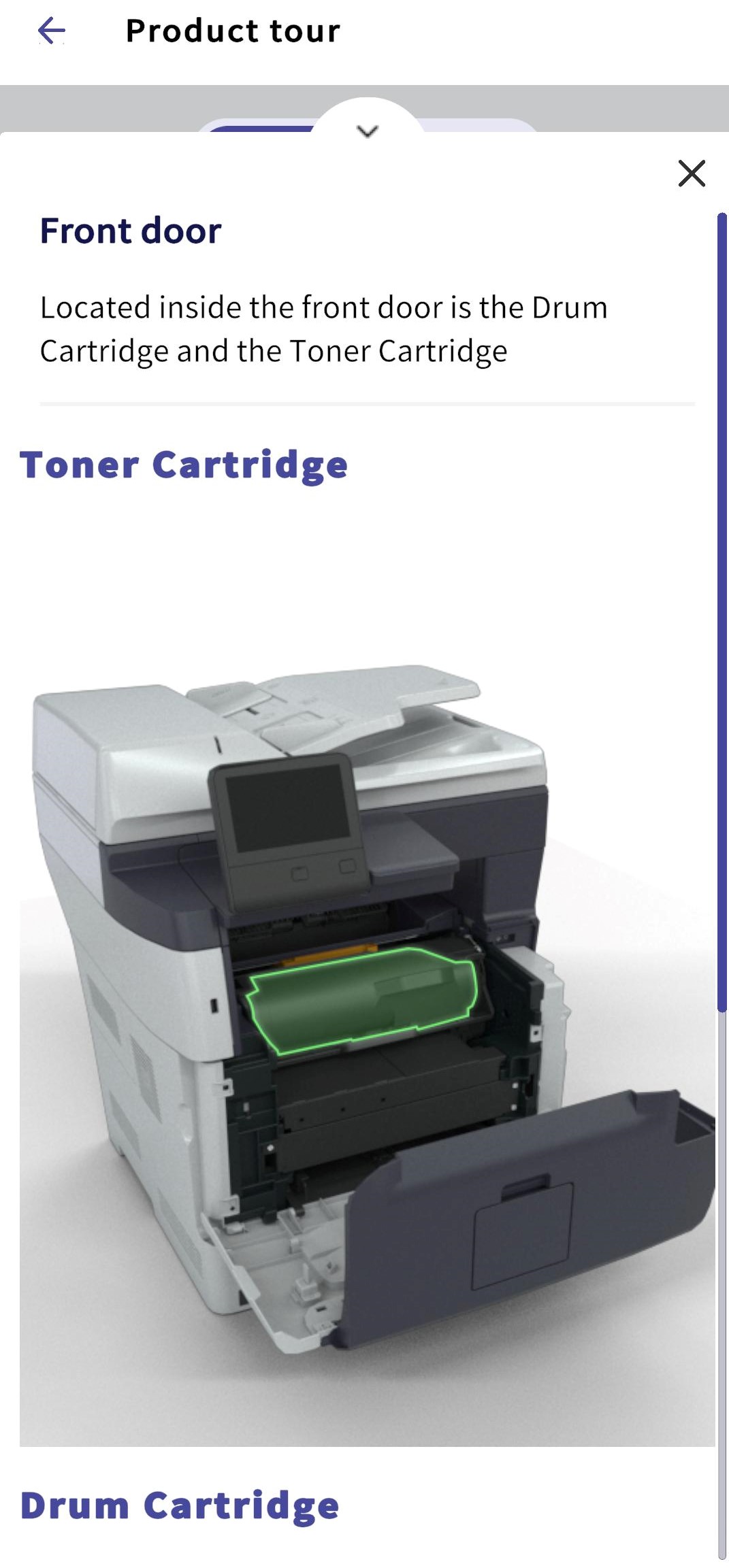 Augmented Reality (AR)
Experiences may also include Augmented Reality (AR) feature, which allows you to understand the product, troubleshoot, perform tasks, and use machine learning (ML) on the product in real-time.
Click the AR option on the Product tour page.

The rear camera of your mobile or tablet turns on and the hotspots align themselves over the original product.

Click a hotspot to view the description or instructions for the part as done in i3D.
Hotspots and highlighted parts overlayed on live video remain anchored in place, even if you move the product.
Object and State Detection
With the AR feature, you can use Machine Learning (ML) to detect real-time status of the object and perform tasks with verified instructions.
The VERIFY button allows you to verify if the instructions were performed correctly.
The following figure demonstrates that a given instruction is verified in the product in real-time. Once verified, you can proceed to the next step/instruction.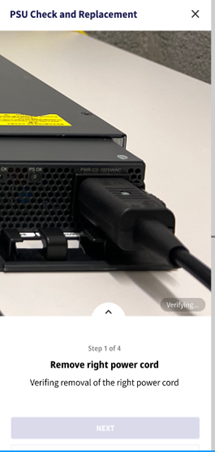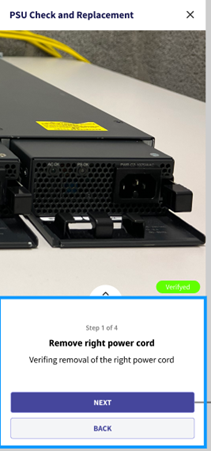 2D Images and Videos
Some experiences may not require i3D or AR to resolve issues in the product and may only have 2D images and/or videos to help with troubleshooting and performing step-by-step tasks on the product.
Note: Experiences with ONLY images and videos can also be opened in web browsers.