Within the 21.05.004 CareAR Assist client will prompt to automatically update to the new version of CareAR Assist (21.06). When running the CareAR Assist client and if an update is available for CareAR-Assist, you will be prompted with the following message.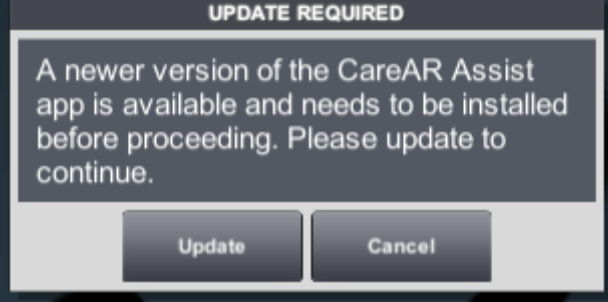 Upon clicking 'Update' the user will first be prompted with an administrative message asking for Updater.exe to be allowed to make changes to the users system. Clicking 'Yes' a command prompt is opened notifying the user that CareAR is automatically updating. Do not close.

Once complete the Command Prompt will close and the user will be greeted with the updated CareAR-Assist Sign-In page.